5G Network Security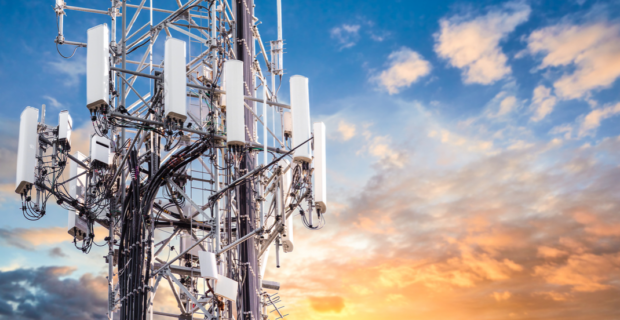 Course description
How will 5G networks provide the security to trust them with our consumer, business, and government needs? Join us as we address this and other questions surrounding 5G security, like the difference in 5G security vs. 4G, the allowances of 5G networks to make them more secure, potential attack vectors and the mitigations in 5G networks, and how the architecture might appear in a secure 5G network.
Who would this course benefit?
Organisations seeking an introduction to 5G security. This includes network operators, equipment manufacturers, security solution providers, those engaged in cyber security, regulatory bodies, and government agencies.
Attendance criteria
To attend this session you must have a MWC Las Vegas pass. Please click here for details on how you can register for a MWC Las Vegas pass.
Location, date and time
MWC Las Vegas, Las Vegas Convention Centre, West Hall, Room W312
27 Sept 2023, 10:00am-11:30am
There are currently no places available on this course
20% discount available for GSMA Members
There are currently no places available on this course
Subject Matter Expert
Hooman Razani
Senior Consultant, Award Solutions, Inc.
Hooman has worked with leading wireless service providers over the last 20+ years to help them make the most of their existing networks. Hooman has extensive knowledge of 3GPP specifications, including 5G security, and has helped leading carriers to successfully shift to next-generation networks like 5G. While helping engineering and operations teams enhance their networks and improve network KPIs, his primary areas of expertise include RAN signaling and operations, device positioning, and optimization of Voice and Video services in 4G and 5G networks. Hooman helps leading carriers deploy technologies like 5G NSA and SA, consult on 5G RAN operations, mMIMO and Beamforming, and fine-tune networks for optimal performance with an uncanny ability to bring rare insights, historical facts, and technical details to the job and course material.
---
Subject Matter Expert
Satyajit 'Doc' Doctor
President and Founder, Award Solutions, Inc.
Satyajit Doctor ('Doc') co-founded Award Solutions in 1997 and has since held many roles in the company's 26-year history, currently serving as President. Doc's passion for advanced technology and delivering exceptional training programs is unmistakable and influences Award's products/services, day-to-day operations, and vision.
Doc's 30+ years of experience and expertise spans network transformation technologies, network operations and security, data services, and IoT. Over the years, Doc has been instrumental in the definition and design of new products and network architectures, network operations strategies, and software products.
Doc champions technical and market research as well as strategic consulting projects with leading companies throughout the ecosystem of chipset manufacturers, product and tool vendors, and application and service providers. Doc holds a patent in the communication space.